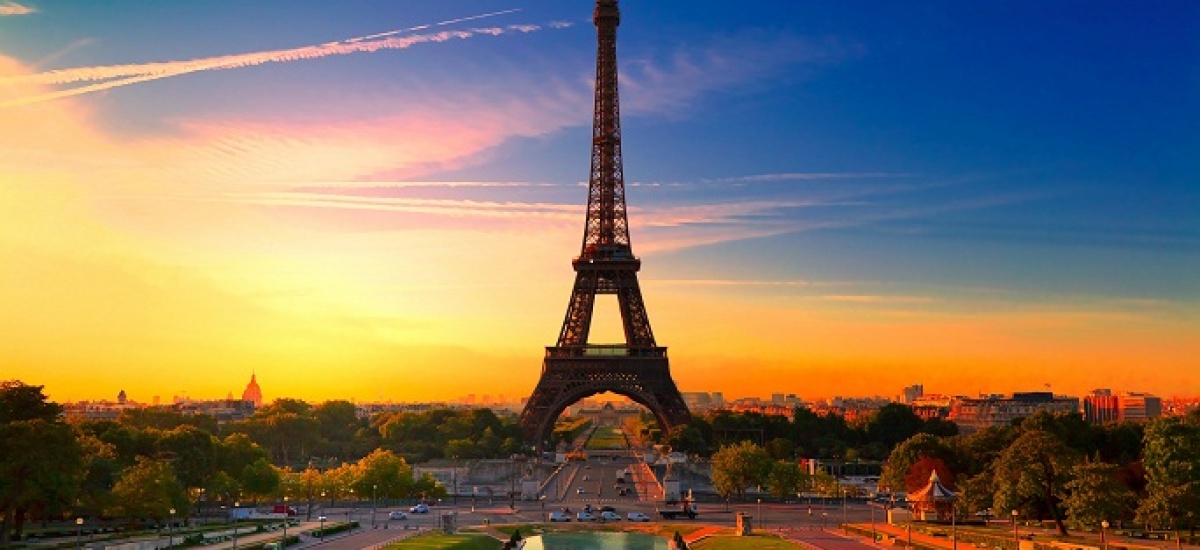 29 DECEMBER 2013-02 January 2014
ITINERARY
DAY I: (Sunday, 29.12)
Departure: Meeting points and departure times: KRAKOW: 29 December (Sunday) Depar. Time: 10:00, PKS Terminal, Platform G10. KATOWICE: 29 December (Sunday) Depar. Time: 11:45, in front of PKP Train Station at St. Andrzej square ( Plac Świętego Andrzeja). WROCŁAW: 29 December (Sunday) Depar. Time: 15:30-16:00 , PKS Terminal, platform 5.
Daily and Nightly way to Paris. Passage through Germany. Stops for breakfast, meals and toilet.
DAY II : (Monday, 30.12)
Paris: Arriving to Paris in the morning. Tour round the city with English speaking lincesed : Louvre museum (Entrance and individual visiting approximately 2 hours. Ticket price: For those who are under 26 years old entrance is free. For others ticket costs 12 Euro). Free time in Tuileris garden. Luch at Fluch or Self-Servis restaurant ( For those willing to) and prices are between 6,5 – 10 Euro). Galery La Fayette, Garnier Opera building, Vandome square- Ritz hotel, passing to Concorde square, walking to Victory Arch through the Champs-Elysees street. Passing to Trocadero square (The best view of Champ-de-Mars and Eiffel Tower). Boat tour in Seine river which takes 1 hour (per person 13 Euro). Comeback to hotel on the evening.
DAY III (Tuesday, 31.12)
Paris: Breakfast at hotel. Departure from hotel to Paris. Fragonard Perfume Muzeum and possibility for buyin original French perfume. After Fragonard sightseeing the city with bus with English speaking lincesed guide: Concorde square, Champs-Elysees, Louvre muzeum, Notre-Dame Cathedral, Latin neighbourhood, Paris Sorbonne University, Pantheon Temple, Luksembourg gardens, Palace "Invalides" and church, Champ-de-Mars, Eiffel tower. Passing to Clichi street: Montmarte-entrance to Sacre-Coeur Basilic, Pigalle square, Moulin Rouge. Break for eating at Flunch retaurant (For people willing to lunch- between 6,5-10 Euro). Passing to Eiffel tower through Champs-Elysees and Trocadero square by bus. Celebrating new year. After celebrating, comeback to hotel.
DAY IV (Wednesday, 01.01.2014)
Paris: Departure form The hotel till 11:00 am and passing to center of Paris by bus. Opportunity to enter Eiffel Tower-For those willing to (Individuallt paying). Free time for Eiffel Tower. After passing to Notre-Dame Cathedral by metro. Free time for meal and buying souvenirs at Latin Neighbourhood. At late hours in the evening departure from Paris. In Paris precincts there will be break for toilet.
DAY V (Thursday, 02.01.2014)
Nightly way to Poland through Germany. Passage through border at the morning hours. Stops for meals and toilet. Arriving to Poland in the evening –Wrocław, Katowice and Krakow. End of the trip.
PRICE: 990 zl (For departures from Krakow, Katowice and Wrocław)
NOTE: Opportunity for departure form Warsaw (150 zl will be collected at bus in addition to 990 zl).
Price includes:
• Travel on luxurious coach with full equipment
• Guide help of Master Tur during trip.
• Paris tour with English speaking licensed guide
• 2 nights accommodation with breakfast (twin and 3-bed rooms with bathrooms. At hotel in Paris precincts)
• Sightseeing with bus for 3 hours in Paris
• Fees on the country border charges, parking and communication
• Helath Insurance
• Taxation
Price doesn`t include:
• Individual meals on the route and during touring (Except breakfasts at hotel)
• Entrance tickets during individual tours (ticket for Louvre Muzeum for those who are over 26 years old: 12 Euro).
• Boat tour in Seine river – 13 Euro
• Metro tickets in Paris (10 euro)
BOOKING – SEND TRIP FORM: