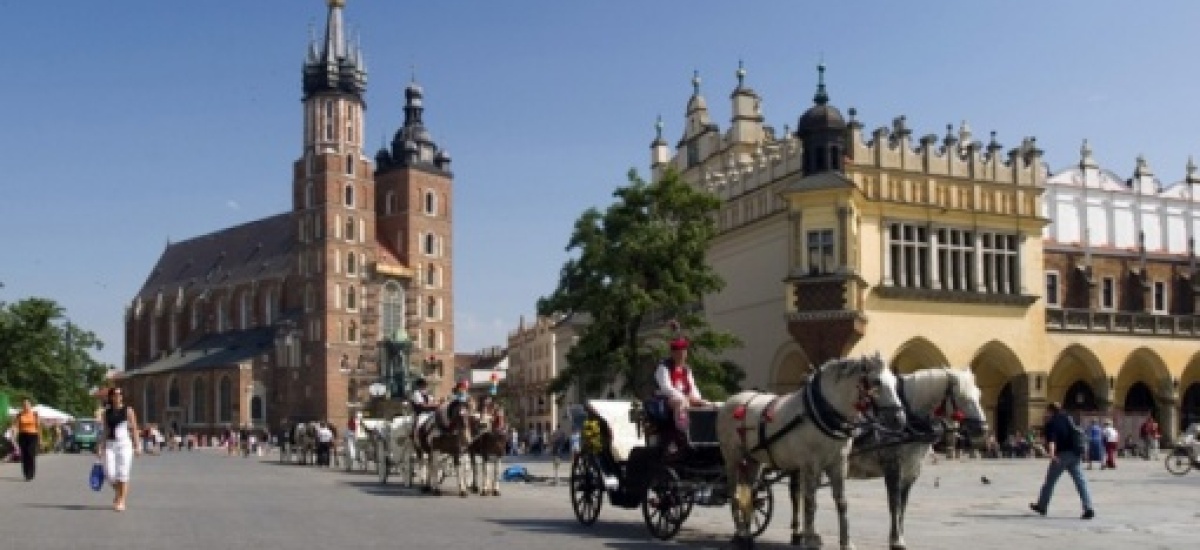 We start 15 March 2015,  at 12:00 behind Galeria Krakowska, near de Train Station.
We will be waiting for you with people from different cities and countries.
During Krakow trip we will show you Barbican, Matejki Square, Florianska street, Krakow's Main Market Square (Rynek Główny) with St. Mary's Church (kościół Mariacki) and Cloth Hall (Sukiennice), also you will see the oldest university in Poland.
We will eat local snack – zapiekanka
and see Jewish quarter – Kazimierz, where is a lot of nice and cool bars and cafes – place of social and cultural life.

We will show you the most interesting places!

Send us an e-mail if you would like to join us!
See you soon :)
If you want to stay another day in Krakow we can help you to find nice and cheap hostel or hotel :)